Get Paid To Do Science Homework
Do you speak English fluently and write Standard Written English well?

Do write in formal academic formats (APA especially)? – Even better!

Did you receive excellent grades in chemistry & physics?

Are you proficient with major online learning platforms & software?

Do you like helping university students?
Start work as an online tutor and earn money helping Science students with homework!
Want to get paid to do science homework? You can!
At Finish My Math Class™, you have the opportunity to help struggling & hardworking students with homework and enjoy the rewards. Struggling college students value your science expertise, so provide them with homework help! Answer questions! Complete assignments and papers! And get paid for it!
Whether you have a relevant degree, formal qualification, or have taken a good number of university/college level science classes, if you think you can guarantee our clients excellent science grades, we want you!
Finish My Math Class™ connects students with high-quality online tutors to help them get the best grades. Our goal is to help struggling students (Non-STEM majors) & high achievers finish their "required" science classes. We guarantee academic solutions of "A's" or "B's" or a money-back guarantee. So, we hire and pay the best science tutors and math experts to do science homework.
Start work as a math expert and earn money helping students with their math problems!
How It Works
We provide our science tutors with an account to log in and browse the available science assignments and projects—bid to answer questions, homework assignments, online homework, tutoring experience, and more. So, make money doing homework!
Quote your price for any project and specify the marks/grade you can give our clients. Our science experts make money by taking as many orders as they want. Our clients typically get the best bids (higher marks for lower prices), and the client decides which science tutor they will hire for their project.
Please note: FMMC is a skin-in-the-game business. You only get paid when you succeed. If you get low marks or can't deliver the assignment, you will not receive anything, regardless of the time spent or your "effort." Therefore, you must ensure you're familiar with the science subject matter before accepting work.
1. Fill out the contact form expressing interest in the job.
2. Receive an email request for a CV/resume.
3. Scheduled phone interview. And, if successful, you start on some work.
We want people who demonstrate strong problem-solving skills, formal academic writing style, science knowledge, and understanding. Applicants with an accredited university or college level experience in chemistry, biology, physics, and economics and who have a mathematics degree, computer science, engineering background, or teaching experience are ideal candidates. We especially want to work with you!
Applicants must demonstrate excellent communication skills, both verbal and written. We interact with our clients virtually, so we world; we expect our math homework helpers to use software like Microsoft Word, Microsoft Excel, Pearson Mastering, FWIW, ALEKS, TurnItIn, and Blackboard Learn (BB). You may also be required to submit plagiarism reports to clients.
We take the security and privacy of our clients very seriously. We use Virtual Private Networks (VPNs) to mask our IP address, and we NEVER give our client details to third parties. Our clients must demonstrate excellent communication skills and professionalism in dealing with clients, including meeting deadlines and liaising regularly while on the assignment.
Please note that much of our science work is not just answering online homework questions. We provide high-quality assignments that include research, papers, and reports. Therefore, you must be comfortable writing in a formal academic style and using referencing analysis. In certain situations, you may be required to solve equations, take class notes or scan and upload work.
Do science, math and more…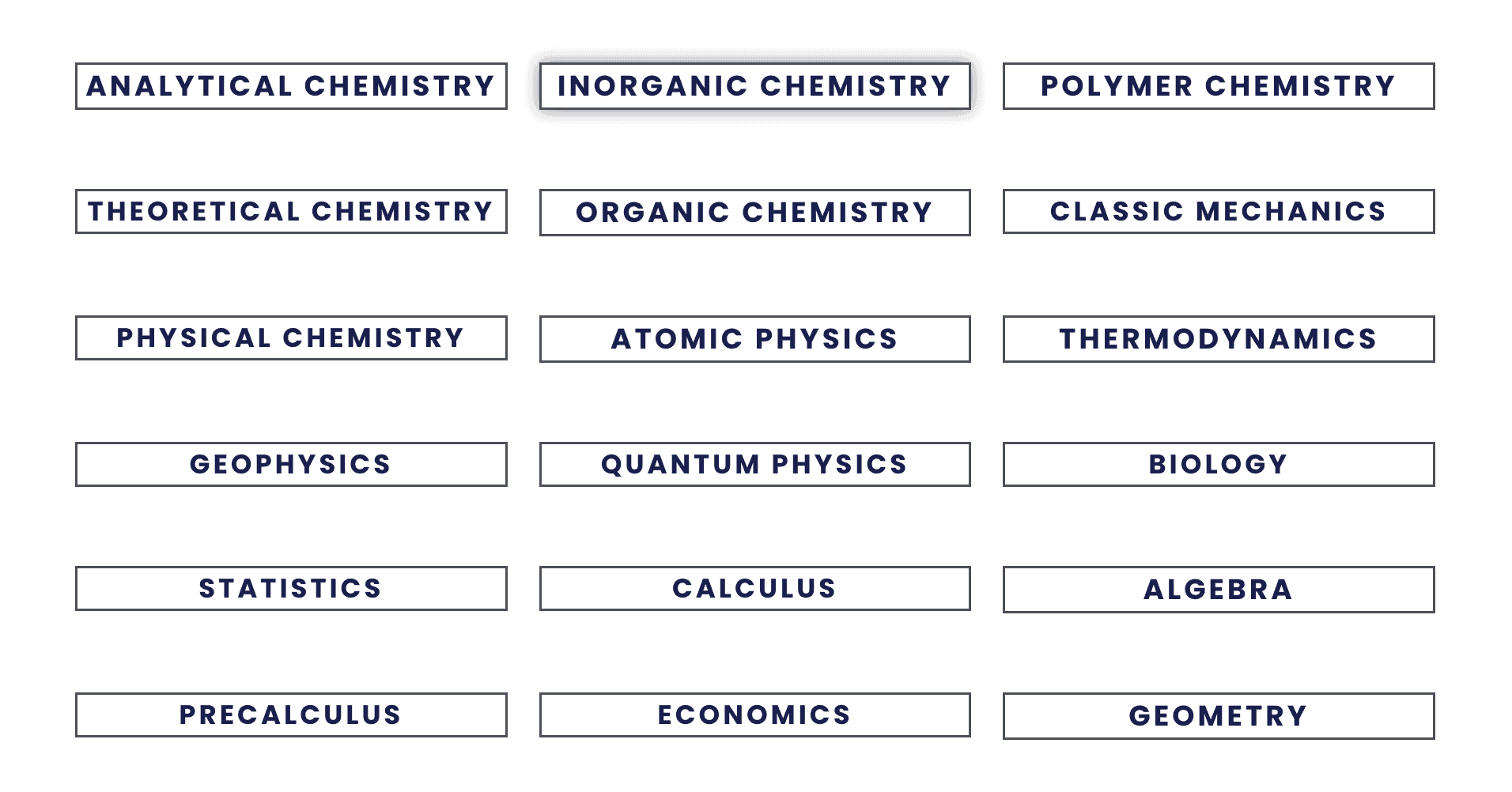 Get Paid For Math Homework Too
Provide homework help! Answer questions! And complete math problems. You may have a relevant degree, formal qualification, tutoring experience, or have taken a good number of university/college level mathematics classes. If you can guarantee our math clients excellent grades, we want you. At FMMC, you have the opportunity to help genuine students with homework help, plus you get to enjoy the rewards.
Our clients come from a wide range of backgrounds but typically are college (undergraduate and graduate) working professionals full-time and part-time.
All our clients have one major thing in common – they are worried about failing or are fed up with their current science class.
These are some of our clients you may encounter as a homework helper:
A student who doesn't have time to focus on their mathematic course as it has little or nothing to do with their major (e.g., most Liberal Arts majors);

A student who needs a guaranteed high grade to protect their GPA for future employment opportunities or graduate degree programs;

A student who is overwhelmed with coursework and has difficulty navigating the online platforms or mathematical software;

An at-risk student experiencing complicated family or personal situations that interferes with their course;

A student who hates Math and want to focus on other college subjects and interests;

A student at financial risk of paying double or triple their current tuition for not passing a mathematics course.
Frequently Asked Questions